Need Accurate Engaging Audio for Your Education Project?
Maybe you need the audio fast - deadlines can be tight and you have a lot on your plate.
​You need a recording made by a team that knows the format, who can source the right voices and get them recorded quickly and accurately.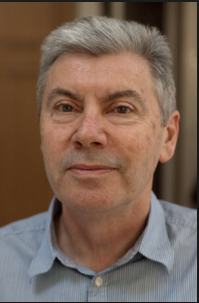 The best session I've ever attended.
I was incredibly impressed with the way Graeme worked with the actors, and the way they knew that he could deal directly with any corrections. It was the best session I've ever attended.
Terry Phillips
- Business Development Director
Experienced Studio Production Team
Working with Educational Publishers, Educational Establishments and Entrepreneurs
Our production team have been working on ELT audio and educational media for more than 5 years. We've helped create course books, workbooks, complete audio-books, podcasts and interactive learning for students. Working with various clients including publishers, colleges and entrepreneurial app-makers.
If part of your business involves creating educational media our team can help turn your scripts into finished products.
We can manage everything from scheduling the actors and stakeholders through recording, editing and mixing - Adding Sound Fx and jingles when needed.
You need this quickly, we're on it. Once we've scheduled your recording, you're our top priority.
Everyone from the actors to the producers, to the editors are focused on getting it right. Attention to detail is key.
No matter what you do with the audio, play it on an old cd player in a classroom or a modern TV - it's going to sound great!
We can work with up to five voice artists in the studio at once. As well as being faster this makes for a strong team which in turn helps makes cohesive content.
With our dedicated, experienced and versatile voice talent, we've got you covered.
Whether you need characterisation, narration, young or old, accents or effects we'll ensure it's engaging.
Stay on top of the approval process, make small last minute changes and spread the load across your team.
Edits are added to our online preview system as we go.
How Our Actors Work in the Studio
Have a listen to Voice Artist Hugh Terry below where he describes how we work with a group of actors in a round-table environment to get the best out of your scripts, we can record:
Rubrics, titles and instructions,
Narration and storytelling,
Characterisation - of adults, children, animals, aliens, even objects!
Realistic characters, or cartoon and fantasy,
Songs - solo or in a group
Listen to Some Of Our Work
Gateway Gold - Garnet Education
An exciting seven-level Beginner–Intermediate English course.
We recorded the audio for this series of books, with multiple voices and characters.
Canford Publishing - Interface - Class CD
Interface, a popular course for many years in technical colleges, vocational training centres and universities.
We recorded the Class CD accompanying the book, sourced the voices, directed the actors, edited and mastered for production.
Innova Press - Readers
These brand new graded readers from Innova Press are designed specifically for children whose first language is not English.
We sourced the actors, directed with the client, edited and mastered the final audio. Even added it to the clients' website!
Garnet Education - Progressive Skills in English
A four level English skills course – available in combined and separate skills editions.
Full production service.
Titan Learning - UK Vat System e-learning Course
Titan Learning created an ambitious and comprehensive VAT e-learning platform.
We sourced the actor, recorded and mixed all of the audio.
Garnet Education - C21
The Groundbreaking General English Course for Study, Work & Life
Got audio that needs recording?
Contact us for a fast, no obligation quote and time-frame for your project.
Our 100% Satisfaction Guarantee
If you're not 100% satisfied with our work, we'll make it right at our expense:
The right voices

Correctly edited

Sounding great